Some swatches:

First of all, I have to say that spelling the word "infallible" is really a pain in the butt. It's one of those words that no matter how many times you write it, you still misspell it, like "sovereignty" or "accommodate." Really really annoying. Personally, I think the name should be just Infallible Lipgloss. Otherwise the name seems really wordy, and this is just the beginning of the list of things that I hate about this product. I am amazed that so many people actually like this product. I was reading so many rave reviews about it on MUA and Total Beauty, and after I tried it I was like "were they high or something!?" This gloss is probably one of the worst glosses I've ever tried.


First of all, it isn't even that glossy! Here's a few pics: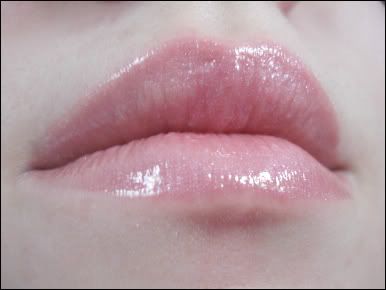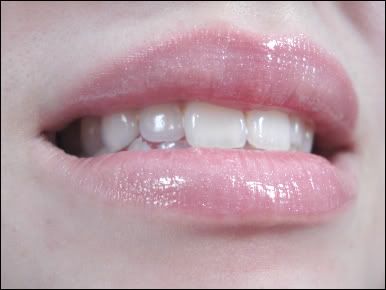 And here's a comparison of it with my Labello balm: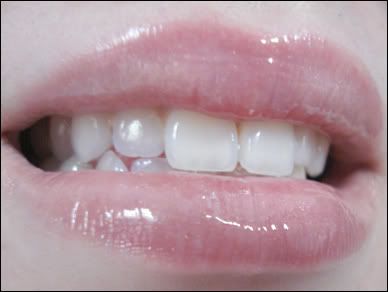 Huge difference! I don't know how to describe the glossiness. It's more of what a regular gloss looks like after you've been wearing it for a few hours rather than freshly applied gloss. No matter how many coats I put on, I couldn't get it to be more glossy. In addition to this, the texture isn't very appealing. It felt very thick and heavy on my lips, very uncomfortable. I understand that this is supposed to make it adhere to your lips better and promote lasting power, but I felt like I had glue on my lips, it was that tacky.


Next, it doesn't even last that long. I put it on, but less than three hours later I had to reapply. They advertise that it lasts for six hours, which is totally ridiculous. Also, they say that it's supposed to be moisturizing, but I saw absolutely no evidence of that. My lips felt very tight and dry after I took the gloss off at the end of the day, and I didn't like that.

Finally, what I hated the most about this product was the scent. It smells rancid. Usually with glosses you expect a fruity or a vanilla scent, but this was like some chem experiment. Not only that, but the smell lingered on my lips for the better part of an hour. Ugh...

To leave you on a high note, however, one thing that I do like about this gloss is the applicator. It's like the type on Lancome's Color Fever glosses, and I do like it better than the traditional doe foot applicators. If the formula of the gloss had been better, then the brush would have been a huge asset, but because the formula was so sticky, the brush didn't make any difference in my application. With the Lancome Color Fever glosses, the brush allows me to get both my lips in one go, so I don't have to redip, which does save product. Actually, this brush was what had excited me about the product. Here's a pic: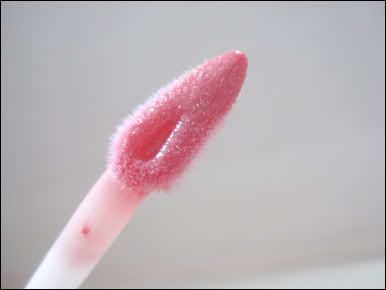 Overall, I wouldn't recommend this product.


Info:
Price:
$9.99 (Retail)


Ingredients:
Not listed on the product or the internet as far as I've seen.


Disclosure:
The product featured in this post was bought by me for the purpose of my personal use. If you have any further questions about disclosure, don't hesitate to ask in the comments.