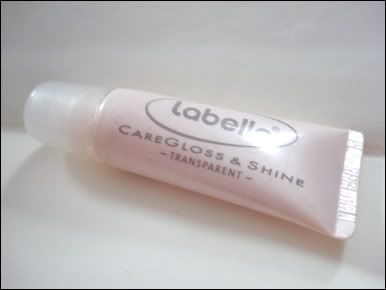 I have to say that I am in love with this balm. The reason I love it is because it combines two products into one: gloss and balm. Whenever I wear this gloss my lips never feel dried out, cracked,etc. With many other glosses, after a couple of hours my lips start peeling, and I get these little crumbs of dead skin around my lips(sounds gross, I know), but I never have this problem with this gloss. In addition to this, it is really really glossy, like unbelievably glossy!

Here, take a look: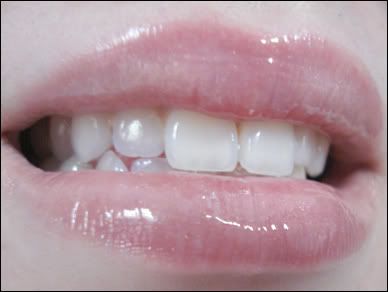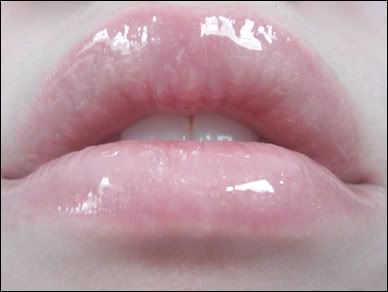 Isn't it pretty? I have it in Transparent, which is a clear gloss with pink and gold shimmer, so it gives my lips a bit of sparkle as well, which is great because I'm not a really big fan of completely clear gloss.

Here are a few swatches: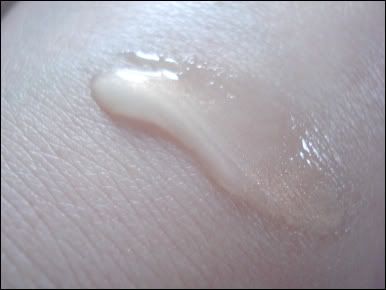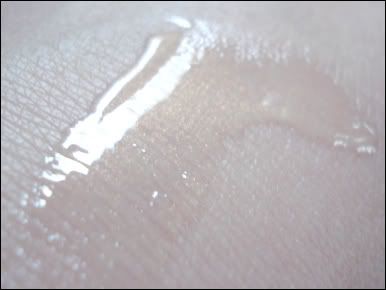 Can you see the pretty shimmer? There are only a couple of downsides to this gloss. One, it is a bit on the greasy side, but this is balanced out by the fact that it doesn't leave a sticky film on your lips when it wears off. Also, it isn't sold in the US, as far as I know, but you can easily buy it off line or trade for it through MUA. I have a friend send me some every few months. If you're looking for a dupe, Nivea came out with a line of balms and has a similar product on the market, reviews on those coming soon! The packaging is decent too--the cap stays on, it doesn't leak, and there's a good amount of product in there. Since the formula is very liquid, a little goes a long way so it'll last a while. I would really recommend this balm to anyone, especially as it is winter and and lips are dryer this time of year.



Disclosure:

The product featured in this post was bought by me for the purpose of my personal use. If you have any further questions about disclosure, don't hesitate to ask in the comments.